We are pleased to announce the publication of the paper:
Mode III threshold under Rolling Contact Fatigue and development of a test gearbox for planet gears
Rao, P.M., Foletti, S., Bonaiti, L. et al.
https://doi.org/10.1007/s10010-021-00562-y
---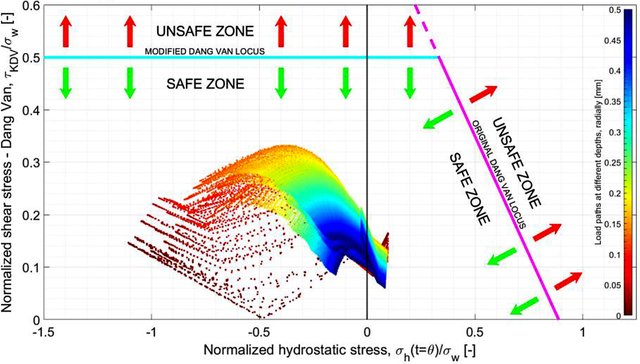 ---
Here below a short Abstract from SpringerLink

This paper is on the assessment for Mode III crack propagation under the influence of primarily Rolling Contact Fatigue (RCF) in integrated thin-rimmed planetary gears and its integrated bearings, and the design and development of a test gearbox for the full-scale testing of such a 3-gear train planet gears layout. It is in response to the 'Innovative DEsign for Reliable PLANEt bearings' (IDERPLANE) research project which will address the concern of high RCF in planetary gear bearings in the epicyclic modules of aerospace applications such as Geared turbofans (GTFs) and Main gearboxes (MGBs) in aircrafts. The project is part of the Clean Sky 2 Horizon 2020 call, and its consortium is headed by the Politecnico di Milano.